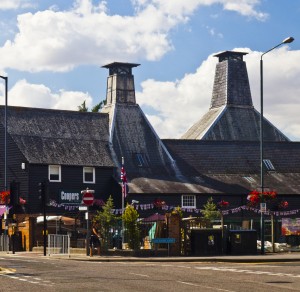 I quite like entering photo competitions and was delighted when notified that one of my photos had been picked for the official Bishop's Stortford Calendar 2011.  I thought it was maybe a little dark, but rather fun, and very nice to be picked out against all the other entrants — especially after encouraging all the photowalk participants to take part.
On Saturday I had an email to tell me that the calendar was back from the printer, so I sneaked out this morning to pick up my copy.
There are some really nice photos in there, but some fail to be calendar photos in terms of colour clarity and just plain "chocolate box" oomph.
I'm afraid that my photo after it had been cropped into the template was one of them with the final top edge further diminished by the holes for the wire binding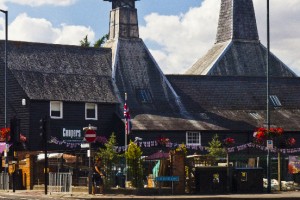 What has been printed is a particularly ugly crop back to landscape format which has totally destroyed the composition, leaving just an ugly black splodge, which (with my name attached) embarrasses me by implying that I submitted such a dreadful shot.
I did not give permission for the picture to be cropped, and I very much doubt if the judging panel would have picked this picture if they had had it presented to them in this format. 🙁