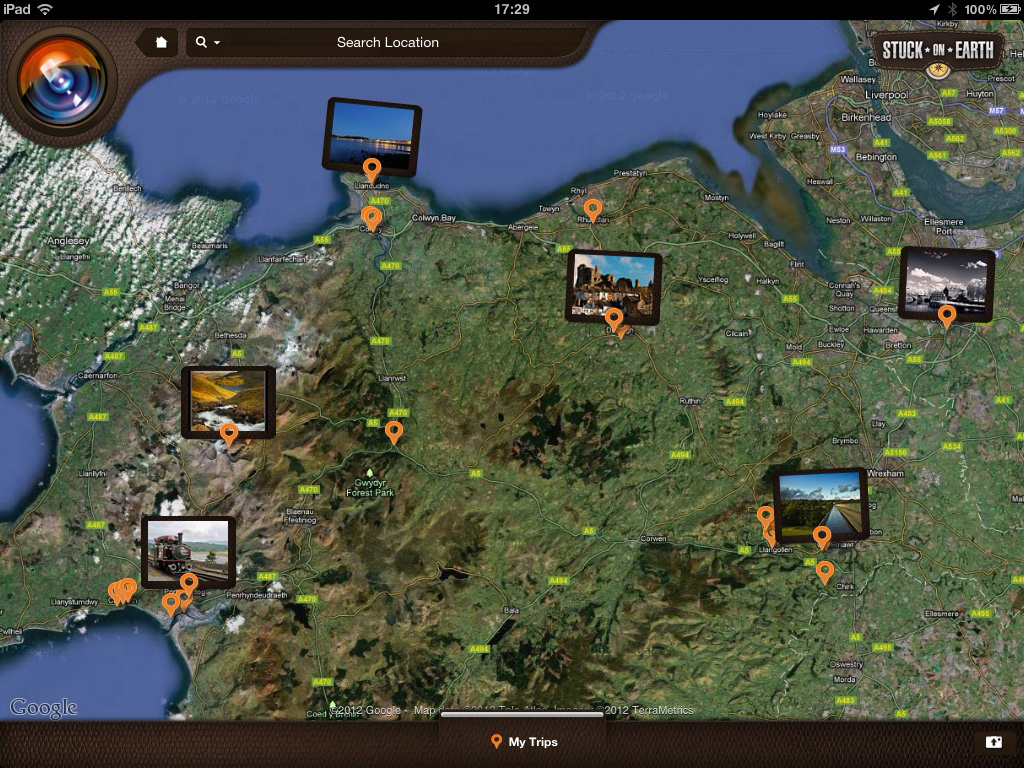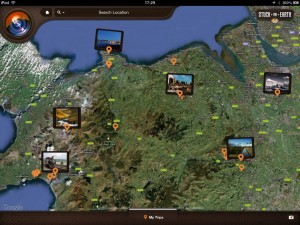 The Camera Club is heading out in early May (Bank Holiday Weekend) to Bodelwydnn Castle Hotel, North Wales, and there were a couple of spots that are on my "Must See" list for the trip, In particular Pontcysyllte Aqueduct the new World Heritage Site, and Sir Clough William Ellis' famous Portmeirion Village, background for the cult TV series "The Prisoner," after that it is simply a case of where the whim takes one… or is it?
Trey Radcliff famous for his HDR style, and "Stuck in Customs" travel photography blog, has had an iPad & Android App built called "Stuck on Earth" which uses Flickr geotagged photos, and various cool aspects of Flickr's organisation and cataloguing to pick some existing images to find the spots & shots others have shared, and challenge one to do better.  It downloads the photos one picks out as trip markers to the portable device so that the challenge remains with one, even when out of WiFi range, or failing again with mobile data networks.  (BTW go into a trip and the add image interface will let you remove shots)
I haven't found out how to edit the spelling of a failed search (vs retyping from scratch) but otherwise I'm finding it fairly useful for picking out some potentially interesting spots.