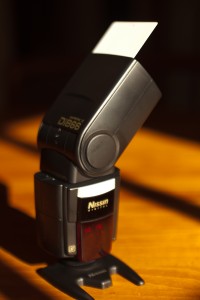 After the problems with the YN565 I was a little more circumspect when looking for an affordable slave flash, and checked with the vendor that the unit I was considering would indeed work with my Canon ST-E2.  With a positive response I went for the NISSIN Digital Di866 Mk II this unit operates both in the hotshoe, and as an IR triggered Slave.  Missing features would seem to be
High Speed sync Button — only available from the Camera menu
Second Curtain Sync, also only on menu.
As is usual with high end flashes, there will be various sets of things that don't get used by individual photographers — at the moment I don't see myself using Multi for instance, but so far I'm pleased with a unit that's half the price of the Canon equivalent, it "just works"
A note for Mac users: be prepared to go online to download the manual, as it is delivered on a mini-CD incompatible with the mechanised media slots on Macs.
Related Posts