Yippee! it's arrived.  36 hours after dispatch, impressive.  I'd been holding off waiting for the BG-E11 to become available, as I just can't stand not having the vertical grip.  Within 24 hours of it being marked as available I had it ordered.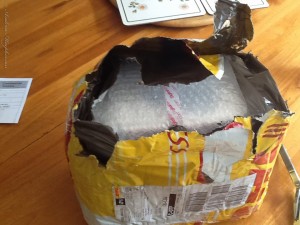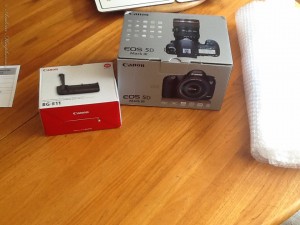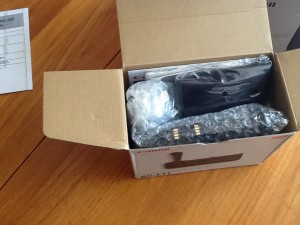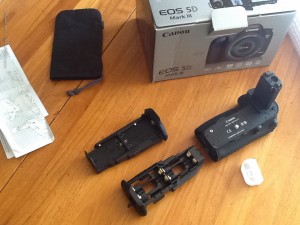 So in the Grip box we have
Grip itself, with a contact cover
Additional AA battery tray
Pouch for the battery tray you're not using
Instructions
Purchase Record Card (with Serial no)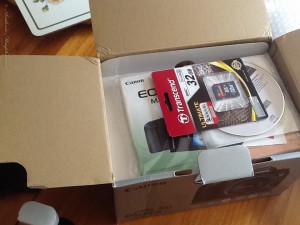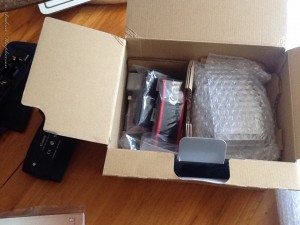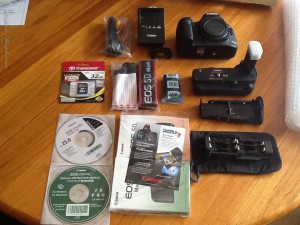 So inside the camera box I have:
Software and documentation discs
Printed documentation Manual & Pocket guide. (English & French)
Battery and charger
USB cable
Video Cable
Eyecup
Embroidered camera strap
and of course the camera body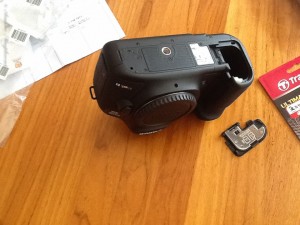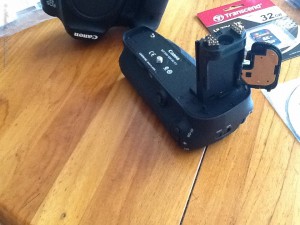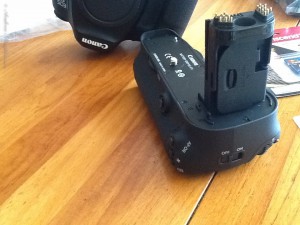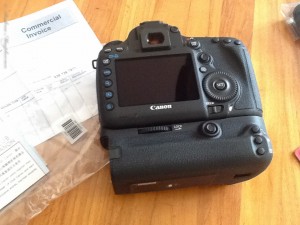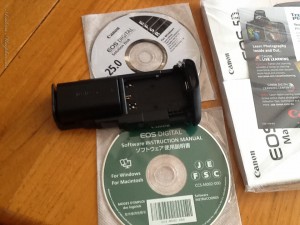 When the camera is switched on for the first time one is prompted to set the date / time — don't forget to set the DST flag if it applies.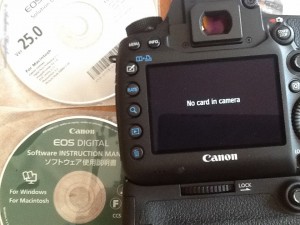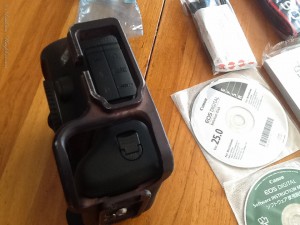 I've spent this evening working through the menus, and trying things. It has all the cute features the Nikon guys have been teasing us with for the past year. The second (SD) card slot has a menu for setting Eye-Fi parameters, but the setting for writing raw to one memory card, Jpeg to the other is distinctly non obvious.
Much to my surprise the manual was only in printed form.
Someone needs to teach the software distribution team at Canon about real operating systems (unix) and how they don't need rebooted after installing application programs.
Related Posts