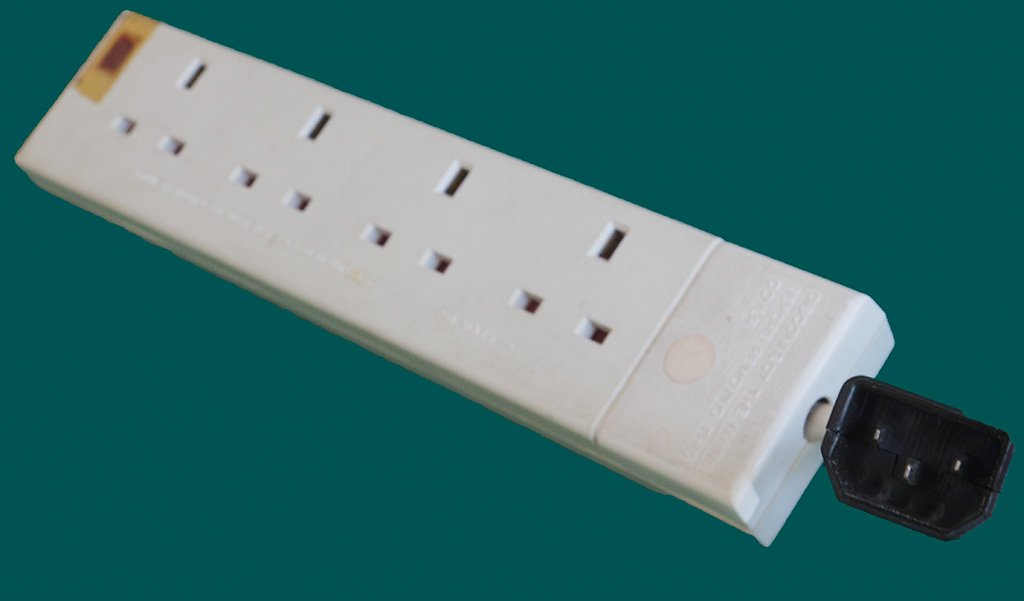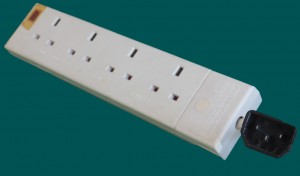 Terry White just posted a Tech blog item titled International Power Revisited detailing the power connection problems of the international traveller. For the qualified D.I.Y. enthusiasts, or those with access to a qualified electrician, I offer my travelling tip, Andrew's universal power bar.
The idea is based upon the universal availability of IEC power leads, often called kettle leads.  There is always one available at your destination, with the correct local plug, so all you need is your own home country power bar, which has the right shaped sockets for all your gadgets, with its plug replaced by an IEC C14 in-line plug to connect to the kettle lead.  Since the kettle lead is usually reasonably long, you only need a very short lead, saving space and weight in your luggage.
As always when travelling the issue is actually to make sure that the units you are plugging in are ok with the local voltage.  You should also be careful to keep the total load below 10 amps, as that is the rating of the IEC connectors.
Related Posts